You can find Karastan's most popular styles in our Alexandria, Virginia showroom and we back them with a life of your floor labor guarantee!
You may know that Karastan first started producing broadloom carpets in the 1930's and continues to be regarded as the premier choice for quality and luxury. You may not be aware that we are the largest Karastan retailer in the DC Metro area and have been in Alexandria for nearly 40 years.
Not only did Karastan play a big part in introducing American households to the very concept of walking in comfort, they provided the impetus for mass appeal by introducing yet another innovation in 1948: the Kara-Loc® method of weaving.
Initially limited to the production of plain velvet and twist styles, Kara-loc eventually produced an explosion of fashion innovations, including multi-colored designs, along with cut-and-loop effects at least 15 years ahead of the rest of the industry. The innovative method made possible the production of high-styled, quality carpets at prices affordable to average consumers.
If you are looking for the latest introductions for 2010 from Karastan, we have them. Here is a list of new styles that are sure to pique your interest:
Woven
Agave Reflections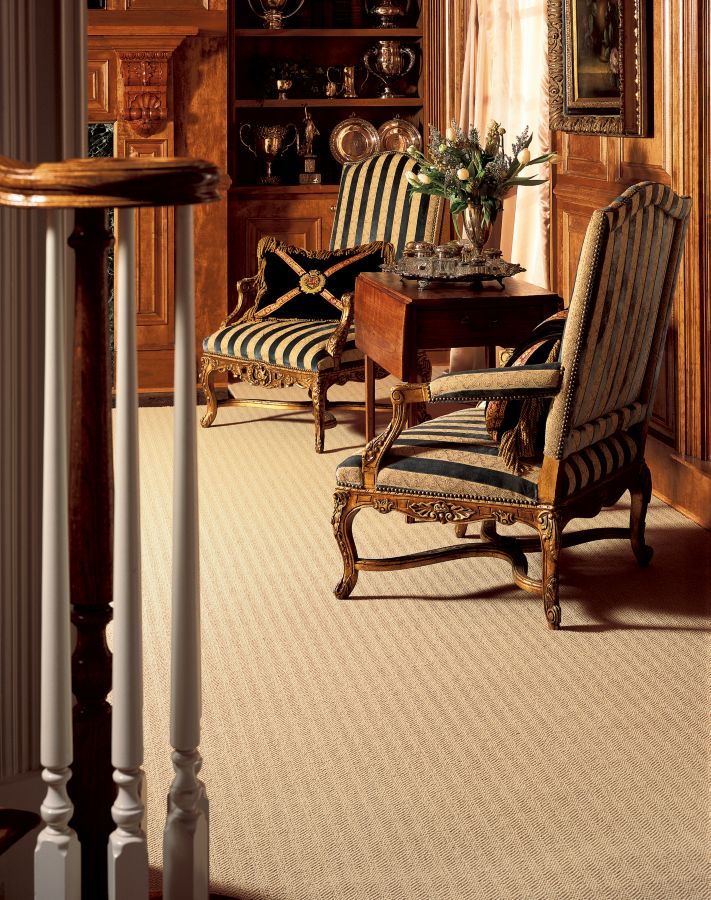 Belize Vibrations
Decolites
Libretto
Loom Art
Zanzibar Impressions
TUFTED
Classic Chic
Creative Allure
Moroccan Style
Regal Terrace
Sands of Time
Savanna Shores
Savannah Gardens
Sea Side Retreat
Soft Reflections
SMARTSTRAND
Bella Villetta
Embraceable
Marsella
Sicillian Coast
Tender Touch

We stock Karastan rolls and remnants in wool, Stainmaster & Sorona Smartstrand polymers, all in the most well-stocked carpet and flooring warehouse in the area. I currently have some fantastic styles in-stock and a staff of professionals to work with you.
For a shop-at-home or in-store design consultation, give us a call 703-370-0000or send me an email directly.
All the best,
Chris